[S]ince 1937, Deluxe Glass has been a leader in the auto glass repair and auto glass replacement industry, our experienced technicians know the best approach for whatever your vehicle glass needs. Our convenient Fort Wayne location on State Boulevard provides friendly, professional, and efficient service and are dedicated to make sure you are back on the road as soon as possible.
Need a vehicle mirror replacement or just a repair? Many times, our certified technicians can conduct the repair while you wait. No matter the complexity, whether a full glass replacement or a windshield stone chip, Deluxe Glass has all you auto glass needs covered.
Hassle Free Installation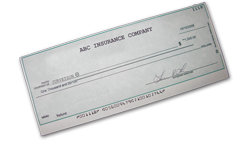 At Deluxe Glass, we know your time is important, and as such, we can directly bill your insurance company, saving you time and the hassle of paperwork.
To get started, contact a Deluxe Glass representative.