[D]eluxe Glass technicians have the experience to replace the side and/or rear glass of your vehicle and you can rely on Deluxe Glass to utilize quality Original Equipment Manufacturer replacement glass along with the necessary seal and trim accessories to get the job done right the first time.
Hassle Free Installation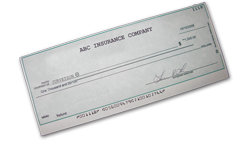 At Deluxe Glass, we know your time is important, and as such, we can directly bill your insurance company, saving you time and the hassle of paperwork.
To get started, contact a Deluxe Glass representative.