When it comes to repairing or replacing a damaged windshield on your vehicle, look no further than Deluxe Glass of Fort Wayne, we can have you back on the road in no time flat. Our professional installers can fix things from as small as "Stone Chips," to doing a major replacement of the entire windshield. We also repair and replace windshields on recreational vehicles [RV] as well as off-road vehicles.
When replacing the windshields on your vehicles you can rest assured on the quality of the replacement windshield, as Deluxe Glass uses OEM (Original Equipment Manufacturer) windshields.
Hassle Free Installation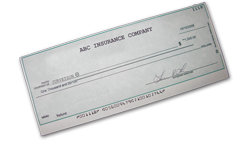 At Deluxe Glass, we know your time is important, and as such, we can directly bill your insurance company, saving you time and the hassle of paperwork.
To get started, contact a Deluxe Glass representative.